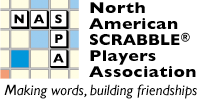 Go to: Commentary Games Players Photos Reports Standings
Back to NSC 2010 Live Coverage
NSC 2010 Commentary: Round 21
[ ]
Go to: Before the Tournament, Round 1, Round 2, Round 3, Round 4, Round 8, Round 9, Round 10, Round 11, Round 12, Round 13, Round 14, Round 15, Round 16, Round 17, Round 18, Round 19, Round 20, Round 21, Round 22, Round 23, Round 24, Round 25, Round 26, Round 27, After the Tournament.
---
Round 21
So, there is a guy here in Dallas that you won't hear much about, but he's affected what you've read. His name is Chris Schneider (Dallas, TX). He is a news guy himself, by trade, and every so often, I'll find him at my elbow and he'll say something very short, very direct, and he gets me to very interesting things. This is my way of thanking him. This round, I heard "Wiegand needs to be made into a verb." That was all it took. I was off, where was Dave? Oh there's Dave, behind a crowd of 27 people. I elbow my way in and Rafi Stern (Seattle, WA) is shaking his head. I said, "so you Wieganded him?" He smiled and said, "Not exactly. I just had to play a 9 through disconnected tiles to win." I took this to mean that he did. His rack was EIIOLR? and he had a separated L and S to play through. It was set up like this: ??L?????S Anyway, I'm not going to type in what the word was, check the bottom.* In the end game, Rafi had a choice. He could play LITERALS from the L that Dave used, creating more vertical bingo lanes or he could play SALTIRE into that lane to clog it up. He chose the latter. And this probably WAS the best play that could be made with the information he had at the time, but it wasn't enough of a block and he got stuck with SNEYM and lost, 386-414. Both Rafi and Dave are 15-6 now.
Eric Goldstein (Scarsdale, NY) is smiling. He tells me that he won a game against Joel Wapnick (Montreal QC) by playing CROCEINS (he tells me the anagrams are CONCISER and CORNICES). After going 5-9 at the end of yesterday, he ends today as 12-9. Yes, he was UNDEFEATED today!
Heather Steffy (Cleveland, OH) had a fun game with Helena Gauthier (Merrimack, NH) this round. Holding EOUCST?, she found an 82-point nestled delight: COUNTESs through the N, hooking to make DOT/WE/JUTS. Helena played ELOPERS to the triple to get close, but it was Heather's win, 427-336.
Eliza Gallagher (Pendleton, SC) played with Alan Stern (Shadow Hills, CA) this round and she joked that she wanted to earn a 772 so that she could bring Alan back into the high loss slot. I wasn't there, but I'm sure he groaned. Her first bingo was EDACIOUS from the E for 72. Alan played EnTREES for 77. She played WIGGIER for 74. Three quick bingos! Then a couple of bad breaks for Alan. He played FORBE* which she called off. Then she played MEGAPODE for 92, which he challenged. So, this was like a mini vacation from playing for him. Her next play was AILMENT for 76. Alan then got down TRAINEe for 74 and it was 407-264 in Eliza's favor. It was only after her next two plays: HOAX for 48 and URNLIKE for 78 that Alan started cursing. For some reason, LASP* went down and got challenged off. It was Eliza's win, not quite 772, but 624-344 was still quite nice.
Tony Leah (Ajax ON) went 4-3 today, but he lost two games he could have won. Today one of his games was against Pakorn Nemitrmansuk (Thailand) and it is the first time they've ever met in a tournament. In that game, Pakorn went 4.5 mins over on his clock and Tony went .5 minute over, too! He managed two triple-triples. Holding AINOOP? with a T in the 7th position, earned 131 points**. Holding AGNOPRS with an I in the 2nd position, earned 158 points.***
Kevin Leeds (Austin, TX) is 10-11 now: he won 5 games today, which included a win against Geoff Thevenot (Austin, TX), his club director. This is his first time in division 1 and he's enjoying himself. Kevin's favorite play of the day was NETIZENS for 126 (with the Z on the TLS and the word doubled). He lost this game to Jason Hlady (Saskatoon SK), but it was still fun.
*Dave played pILLORIES through the first L to the S. **Tony played NOPALITO (anagram of OPTIONAL). ***Tony played PIGNORAS* (it doesn't take an S! but PIGNORA is okay).