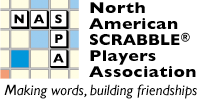 Go to: Commentary Games Players Photos Reports Standings
Back to NSC 2010 Live Coverage
NSC 2010 Commentary: Round 12
[ ]
Go to: Before the Tournament, Round 1, Round 2, Round 3, Round 4, Round 8, Round 9, Round 10, Round 11, Round 12, Round 13, Round 14, Round 15, Round 16, Round 17, Round 18, Round 19, Round 20, Round 21, Round 22, Round 23, Round 24, Round 25, Round 26, Round 27, After the Tournament.
---
Round 12
I ran up to my room during lunch to catch up on today's color. If I stay in the playing room, folks come to visit with more stories and I can't get the time to type them up. I've returned to a totally silent room, games in play. The hardworking data entry folks are all playing computer games!
And, things are going entirely too well here in Dallas. This crew is working like a well-oiled machine. The players are complimenting on the smoothness of the standings and pairings, the quietness of the air conditioning, the nearby food choices, and I even had one player thank me for his opponent's low cut blouse as it made their game more enjoyable for him.
On the "have chair, will travel" front. Two players arrived in Dallas with their own chairs! Flora Taylor (Hillsborough, NC) prefers her hardback wooden chair and Phyllis Owen (Plano, TX) is sporting her own deluxe lawn chair. Makes me miss Frank Lee this time around! He always arrived with his own deluxe office chair. And with his high hats, he has the look of a wizard keeping his eye on the happenings!
Ted Barrett (JQXZ, NJ) is playing Wilfredo Birondo (Palatine, IL) this round. I see WOBBLERs and PALACES on their board. Well fed and hydrated after lunch, Ted's T-shirt is cracking me up. It features the cereal Lucky Charms with fun shaped marshmallow pieces. All I could think is "they are magically delicious."
For the first time maybe in forever, there was a married couple in the top row of tables at the NSC! At table 2 was John OLaughlin (Boston, MA) vs. Nigel Richards (Malaysia) and at table 4 Cecilia Le (Boston, MA) was playing Bradley Whitmarsh (Attleboro, MA). Nigel is still at only one loss and he defeated John, 447-402. I see John's AERIEST and HABITus to the triple. Nigel played INEDITA on the triple and got in a late CURSERS to ensure his win. I see CAIQUE, NUMEN, and JERID on their board. I stopped to ask Nigel how it went and he shrugged, as he often does. Debbie Stegman (Kew Gardens, NY) walked by and said, "Do you get tired of being bugged by reporters about your games?" And he said, "Well, at least she understands the game." Which, I guess, is the closest to a compliment I will ever get from him. After this next game I'm going to ask him what his highest play ever was!
Scott Appel (Trenton, NJ) and Dave Wiegand (Portland, OR) were intently intent in their endgame at table 3. It turned out to be a 415-377 win for Dave, but in listening to their endgame banter, I glean that it was fortunate Dave was well ahead because his second to final rack was AEEEEEI. He played off AE and drew an I from the bag. Scott, in his own form of hell on the other side of the table, had both blanks but could do nothing with them that late in the game. I see Dave's SNOUTIER for 62 and PLIOTRON for 62. Dave points out the highest-scoring play of the game, Scott's SHADOWS for 110 down the triple lane.
Cecilia Le (Boston, MA) and Bradley Whitmarsh (Attleboro, MA) were in an exciting and fun endgame. Yes, I hovered. Cecilia spent several minutes tracking, counting tiles carefully on the board, her pen going slowly about 10 inches above the board (in a way that didn't obscure or annoy anyone, please note she wasn't tapping, touching, or obscuring the board). She played two early bingos: TREENAIL for 92 and TENTORIA for 68. At the game's end, Brad asked if it took a hook and she said she thought L. Anyway, the game got very interesting in the very end. Each player had a bingo bingo, interspersed with the other's bingo bongo. Brad started it with SANiOUR for 79, she replied with RACINESS for 83, he then played EMPALED for 88 and she played NITERIE for 72. Then they rested to catch their breath. The board was interesting because all six bingos were only vertical!
Table 4 featured a Patricia Barrett (Houston, TX) vs. Joey Mallick (Cape Elizabeth, ME) matchup. I see TrEENAIL on their board, too! Other words: FLATLANDS, CATNIPS, and GOBANS. Pat's win, 437-376.
I see Pakorn Nemitrmansuk (Thailand) and Robin Pollock Daniel (Toronto ON) play. He puts done GELANtS for 76. I see four other bingos: IODINATES, COSTARS, and TAWDRIES. A visiting camera crew was so focussed on the game, he almost blocked the board for Pakorn. Both players understand the press and moved to yield, while their clocks were on. Robin even moved a loose piece of paper out of the way because it was blocking the corner of the board.
Andrew Solomon (Barrington, IL) is smirking. He and Lou Cornelis (Stoney Creek ON) head up to the challenge machine and NONsURFER* comes off the board. It was a desperation play for Andrew and Lou wanted nothing to do with it!
Chris Cree (Dallas, TX) played Nathan Benedict (Tucson, AZ) this round. Chris' vARACTOR jumps off the board at me. He also played NOTICED. However, Nathan went nuts and played ITEMIZED, NOPALITO (a cactus!), FAVOURED, and ENTASIA. Nathan's win, 525-393.
Orry Swift (Dayton, TX) was sitting at the annotated table 1 all alone. I asked how it had gone. He said, "badly."
Pat Feigin (Hallandale Beach, FL) got one of the new brown T-shirts from Word Gear that say WORD. It looks awesome on her.