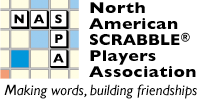 Go to: Early Bird Commentary Games Players Photos tsh Reports
... Scoreboard (A B C D CSW) Standings Prizes
Back to NSC 2012 Live Coverage
NSC 2012 Commentary: Round 8
[ ]
Go to: Before the Tournament, Round 1, Round 2, Round 3, Round 4, Round 5, Round 6, Round 7, Round 8, Round 9, Round 10, Round 11, Round 12, Round 13, Round 14, Round 15, Round 16, Round 17, Round 18, Round 19, Round 20, Round 21, Round 22, Round 23, Round 24, Round 25, Round 26, Round 27, Round 28, Round 29, Round 30, Round 31, After the Tournament.
---
Round 8
A beautiful good morning from sunny Orlando. The park opens one hour earlier for Universal hotel guests, so bright and early this morning, Kate Fukawa-Connelly and Sandy Nang (Malibu, CA) were planning to be in line by 7am to take advantage of this hour. Kate admitted she'd be here late, so I'm flying solo for the nonce.
One of the mysteries of tournaments is the "where does all the equipment go?" Today we had lots of gaping holes. Still now I see players wandering around, looking for their board to drop from the heavens. I wonder if any clocks will be started today?
The trivia contest (hosted by John Roberston and Jason Keller (Highland Park, NJ)) was won by "The Fine Pubs," consisting ofAdam Fine (Gaithersburg, MD), Dan Stock, Mark Przybyszewski (Depew, NY), Jason Ubeika (Mississauga ON), and Barbara Bordwell McGrew (Burlington, VT), winning $150. Second-place money of $75 went to MECOR — an anagram of the last-name initials of Daniel Milton (Vienna, VA), David Engelhardt (Baltimore, MD), Judy Cole (Concord, MA), Linda Oliva (Lisbon, MD), and Tobey Roland (Baltimore, MD). None of the teams was able to answer the final question on "historic places:" Completed in 1940 as a public works project, it contains the Bryan Pergolas. It was declared a National Historic site in 1993, but the modest bronze plaque doesn't say why. Name the place. The answer is Dealey Plaza (the JFK assassination site).
Kate's back! And she didn't die going on the Spiderman ride this morning. She says:
In CSW, against Jeremy Hildebrand (Ottawa ON), Martin DeMello (San Francisco, CA) plays disconnected nine NEGATIOnS through T and O. Nice! Sherrie adds: Jeremy, knowing this opening (with the T in the triple lane) was dangerous, tried to block by playing DZO#, which only contributed to the nine. BARNETS# is also on the board, Jeremy's win, 386-363.
Okay, back to Sherrie:
Jill Heffner (Longwood, FL) stops by and tells me of a game yesterday she had with Jerry Scheiten (Buffalo, NY). He played UNTIDIER and she played TIDY.
Reese Daniel says, "Our family really likes horses, Sherrie, so we think it is cute, but your color says my mom played PONIEST*, but she really played PUNIEST." I have a feeling their family has a new word to bandy about.
Eliza Lieberman (Charlotte, NC) stops by to tell me her big bingo yesterday was BRONZER.
I walked around the room as play began this morning and took a bunch of notes on partially completed games.
Joey Krafchick (Roswell, GA) vs. Jon Shreve (Denver, CO): KAbALIST played from the K down to the triple.
There is another Reinke twin at the annotated table 1 this round! This time, Thomas Reinke (Middleton, WI) took on Jerry Lerman (Foster City, CA). Check out their game in the annotated game part of the live coverage! I'll give you a result hint: Thomas won!
Michael Early (Fort Worth, TX) vs. Nigel Peltier (Portland, OR): ALIZARiN played through the Z.
Erickson Smith (Cary, NC) vs. Kevin Rickhoff (Saugus, CA): AIRbOAT.
Evans Clinchy (Boston, MA) started strong, replying to an opening play by Jesse Day (Berkeley, CA) with GOULASH for 85, but I was later told that it was all downhill from there. Jesse got a bingo-bango-bongo: REZONING, ANISOLE, and RENOTIFY. Then later ESTATED went down, sealing Jesse's 482-386 victory.
Noel Livermore (Sunrise, FL) vs. Timothy Bottorff (Orlando, FL): early on, two bingos by Timothy, REFRIED and FARCIEs.
A face to watch out for in SCRABBLE is that of 17-year-old Adam Ginzberg (Swarthmore, PA). He'll be heading off to Stanford in a few weeks to study physics, so you Bay Area players, watch out! He doesn't belong to a formal club, but came anyway to this NSC. That kind of bravery is impressive. This round, he squared off against Glenn Dunlop (Brantford ON). Early on, Glen played the fun BuGEYES for 89. A bit later, while I was watching, Adam played LAUANS, hooking to make GOA, FERN, and AYES for 36. A beautiful find. He won that game by about 10 points he tells me later. Part of how Adam has sharpened his game has bent through playing online with the likes of Matt Canik (Austin, TX), Joey Krafchick (Roswell, GA), and Jackson Smylie (Toronto ON).
Stefan Fatsis (Washington, DC) vs. David Whitley (Monrovia, CA). I see Stefan's KERATINS for 78 and David's EVICTING for 78 and ANTIPOLEs for 83.
At table 1 in the CSW division, Chris Lipe (Rome, NY) is playing Brian Bowman (Villa Hills, KY). Chris has 7 different colored pens arrayed on his side of the table. His shirt is an eye-catching checkered pattern of olive green, baby blue, and navy blue. He looks likes he's ready for a J Crew photo shoot, not for a SCRABBLE tournament! I see Brian's pretty AIrPOST for 95 and then later VEX for 55. At this point, Chris was down by 150 or so. In the end, the man of the checkered shirt lost by "only 50 points, which he considered a moral victory." Talk about turning it over! At the next NSC, I want our Chris Lipe to play Australia's Chris May (of the pretty pink shirt fame)! Sometimes it's all about the shirts.
A barn burner is going on between Sam Kantimathi (Sacramento, CA) and Matthew Bernardina (Durham, NC)! I see Sam's ETAERIO# and STIRRETS* (I am fairly sure I wrote this down right, did he really phony?) and MAtthew's FLATTING#, LEAFAGES, and VELIGErS.
From the "It's nice to see how some things never change" department," as I was wandering through the CSW division, I glanced over and saw Mark Kenas (Madison, WI), blue eyes sparkling, and grinning wickedly, he took his hat off, and waved it at me. It said, "Sam's Well Drilling." Hi to all his kin at home! I'm still waiting for the overalls.
On a Winter Zxqkj (Houston, TX) vs. Mark Kenas (Madison, WI) board: CAPITANI# and BEFfANA#.
Susan Gordon (Australia) vs. John Van Pelt (Centreville, VA): AUREATES and ROOTING.
Steve Polatnick (Miami, FL) vs. Orlet Bullock (Miami, FL): TUTORIAl, lINDANES, and EQUANT#,
Joel Wapnick (Montreal QC) vs. Ezekiel Markwei (Miramar, FL): as I'm watching, Joel played TAUPIE# along the triple lane to an E for 33. I also see TEASPOON and CENTINeL# (which looks to have been challenged), In response to Joel's play, Ezekiel put down VICARS through the I on the triple for 42.
Jim Lamerand (Chandler, AZ) vs. Eric Kinderman (Burlington, VT): TABINET*, CANTALA, HOUFFS#.
Bob Lipton (Vero Beach, FL) vs. Emanuel Chicoine (Montreal QC): BITCHeS, NOOKIEST#, DERELICT, and GyRATED.
Table 1 in division 3, Bruce Shuman (Wilmington, NC) vs. Norma Lovett (Unknown city QC): AWAITED and LOUNGEs.
George Rogers (Tamarac, FL) vs. Cheryl Allen-Munley (Tewksbury, NJ). A gorgeous, phoney 9: IDoLATION*.
Diane Joseph (Fremont, OH) vs. (a now ejected player): hOLSTER by Diane and OUTSINs by Suhas.
Cliff Smith (Ballwin, MO) vs. Brett Jackson (Pensacola Beach, FL): LAVADOES*, AUNtIES, INCHOATE, ASTOuND.
Guy Ingram (Ellenwood, GA) vs. Mark Gooley (Hawthorne, FL): JOUrNALS, eNLIVENS, MITOSIS, and TRIODES.
Lindsey Dimmick (Baton Rouge, LA) vs. Sam Masling (Washington, DC). A 417-355 for the School SCRABBLE player. I see three bingos on the board: EROTICa, TRAINEE, and LUSTIER. Lindsey told me he was another amazingly good young player and he enjoyed the game.
Still undefeated in div 4, Tony Incorvati (Uniontown, OH) just defeated Amalan Iyengar (Chapel Hill, NC), 388-384. I see Tony's SOMEoNE and Amalan played TINGLEs, DAINTIES, and FLOATIER.
So, Dave Wiegand (Portland, OR) just won his game against Kenji Matsumoto (Berkeley, CA). Dave tells me that Kenji tried PICO*. Perhaps Kenji Matsumoto (Berkeley, CA) has been hitting the salsa too hard. Two nice plays by Dave: ENAMINE for 70 and ENDLESS for 78.
"I chickened out on a 100-point play and I'm disappointed in myself," said Sam Rosin (Bernardsville, NJ). In his game with Marty Gabriel (Charleston, IL), he didn't play IGNIFIED. But, Sam still won that game.
Go to: Before the Tournament, Round 1, Round 2, Round 3, Round 4, Round 5, Round 6, Round 7, Round 8, Round 9, Round 10, Round 11, Round 12, Round 13, Round 14, Round 15, Round 16, Round 17, Round 18, Round 19, Round 20, Round 21, Round 22, Round 23, Round 24, Round 25, Round 26, Round 27, Round 28, Round 29, Round 30, Round 31, After the Tournament.
---