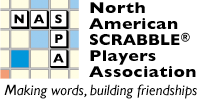 Go to: Commentary Games Players Photos tsh Reports Standings
Back to NSC 2011 Live Coverage
NSC 2011 Commentary: Round 22
[ ]
Go to: Before the Tournament, Round 1, Round 2, Round 3, Round 4, Round 5, Round 6, Round 7, Round 8, Round 9, Round 10, Round 11, Round 12, Round 13, Round 14, Round 15, Round 16, Round 17, Round 18, Round 19, Round 20, Round 21, Round 22, Round 23, Round 24, Round 25, Round 26, Round 27, Round 28, Round 29, Round 30, Round 31, After the Tournament.
---
Round 22
About thirty players gathered in a corner of the Crystal Ballroom foyer last evening at 7:30 to hear a gorgeous performance of Mozart's Clarinet concerto. Brian Galebach (Columbia, MD) was on piano and Robert Felman (Nokomis, FL) was on clarinet. Richard had failed to remember to bring a music stand so he and Brian fashioned one out of a piano bench with a luggage rack atop and then an open hard briefcase on top of that! It was easy to keep his papers propped up inside. Ingenious and the music itself was really very good. Brian told a few of us that they had originally planned to do two pieces by Brahams, and they had practiced them on their own prior to getting here. But once they were here they realized that the Mozart, less practiced, just sounded better. Excellent choice!
Around 125 people showed up for last night's Town Hall meeting, which took place in the playing room. The National SCRABBLE Association's John D. Williams, Jr., was an early speaker, discussing the state of School SCRABBLE (great stuff!). Peter Sokolowski, Editor at Large at Merriam-Webster also spoke briefly and said he'll be around the next two days, sitting with the NSA's Katie Schultz. Then, representatives from the NASPA committees spoke briefly about what their committees have been up to. They have been so busy! Our 2012 NSC will be held at the Royal Pacific Resort in Orlando, FL, so watch the NASPA page for more details on that! John Fultz (Springfield, IL) was at the Town Hall, typing away as he does, so I'm sure minutes of the meeting will soon be available.
Record breaking heat in Dallas, but we are nice and cool inside! Not only have SCRABBLE records been broken, but so too have heat records!
One of the biggest contributors to the success of our trip in Dallas has been Robin Gates. For the second time in two years she has helped us make the off hours better. This year she spent all day Friday at the airport, more than 10 hours, helping people get onto shared shuttles to the hotel. The DFW airport is enormous, too, it has its own zip code. No idea how she managed that. For the ride back to the airport, she has scheduled larger vans/busses that can take groups of 20! That will be great.
She's gotten groups together on Saturday and Sunday evenings to take in Rangers vs. Cleveland Indians games and helped groups get tickets for the Litte Shop of Horrors show. She's sent people to the Addison Circle Park and Water feature and given families free passes to the Dallas Museum of Art and Nasher Sculpture Center. Some players wanted to visit outlet malls and she sent them to ones in Allen and Grapevine. She's made numerous restaurant reservations and recommendations and she's helped secure media to interview the players. On top of this, she's taken on the glamorous side jobs such as running to Staples and providing hospital shuttle rides!
Channel 11 News interviewed Jack Titzman (Magnolia, TX), Joey Titzman (Magnolia, TX), and Stefan Fatsis (Washington, DC) between rounds 22 and 23. Yesterday, Channel 33 was here and they interviewed Jack, Alan Stern (Shadow Hills, CA), and Carl Johnson (Beaverton, OR). Robin Gates arranged these interviews and we thank her! Maybe more folks will show up for Stefan's reading this evening after play.
The best news? Robin is planning on going to Orlando with us and providing this same helpful service to the players and families at next year's NSC. How lucky are we?!
Before play began today, I caught Samantha Orleans (Bryn Mawr, PA) and Robert Gillis (Owens X Roads, AL) "bumping." They assure me it has something to do with their phones!
Miss Andrea Ciliberti (Van Nuys, CA) is a new player. She told division 4 assistant Amy Krafchick that she won no games day 1, one game day two, and three games day 3. She is excited! A budding actress, she came to the event a bit underprepared. One of her opponents suggested she learn her 2s overnight and she did. She arrived this morning having committed them to memory. So, watch out for her!
Joey Krafchick (Roswell, GA) vs. Kit Morehead (Berkley, MI): RESTInG by Kit and NAIADEs and GLOATERS for Joey. His win, 470-285.
Scott Pianowski (Berkley, MI) vs. Geoff Gibson (Toronto ON): Geoff's TIMEOuTS and EnLARGES, and Scott's SESTINE. Scott's win, 407-394.
Travis Carlson (Tucson, AZ) defeats Harriette Lakernick (Chicago, IL) and I walk by as his last time goes down, 422-399. She congratulates him on a good game and his win. I see SOLATION, IN?ITED, OESTRONE, ABOUNDS, and ARENITE.
Table 1 in division 2 featured Richard Spence (Tucson, AZ) vs. Carl Davis (Fort Worth, TX). I see MeLANgES, ALLERgIN, DRIFTER, SERIATES, and SANDING.
How does 650 sound for a score!? Gregg Speicher (McKinney, TX) calls me over to his losing game to a happy Jeff Fiszbein (South Lyon, MI), 367-650. Jeff played ROILIEST, but the rocket engine to his score was the one-two punch of BREAKAGE, hooking the B in the triple lane, followed by BreADBOX for 230 points! GULP! No slouch, Gregg played DEAREST and the fun TZIGANES through the N.
Joyce Stock (Rocky River, OH) loses to David Postal (Signal Hill, CA), 344-446, at table 1 in division 4. I see FACIlER*, CANINGS*, and KELPIEST*. STEPLIKE and SPIKELET are the good plays in that rack and KELPY is good, but it doesn't compare, offers Dan Stock.
Debbie Stegman (Kew Gardens, NY) wanted me to see a fun overlap she and Roland Filio (Thousand Oaks, CA) made. He played NONAGEs and to the left of it, she played tELERAN/EN/LO/EN/RAI/AGO/NET for a bunch of points! She lost, 414-488, but was looking for the game's silver lining!
Cheryl Melvin (Muskegon, MI) is deliriously happy. She just had a 511-481 win over Steven Karp (Waterloo ON). He started the game smoking with SOLATED and EDITING. She then played rOSEATE and PARROTS. He played UNMAKER, which drew a challenge. She played ITCH for 48, he replied with JAUP for 39 and then he got down REVOLUTE (which anagrams to TRUE LOVE, which he told her and made her swoon. Seen him? Even I was swooning!). Then Cheryl made the lovely QUIZzER for 122. It drew a challenge, not because he thought it was bad, but because it had to be gone to win. Well, it wasn't called off and then she kicked him with WINE on the triple lane for 52. Her win, win, win, and her incredible smiles!
Go to: Before the Tournament, Round 1, Round 2, Round 3, Round 4, Round 5, Round 6, Round 7, Round 8, Round 9, Round 10, Round 11, Round 12, Round 13, Round 14, Round 15, Round 16, Round 17, Round 18, Round 19, Round 20, Round 21, Round 22, Round 23, Round 24, Round 25, Round 26, Round 27, Round 28, Round 29, Round 30, Round 31, After the Tournament.
---