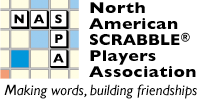 Go to: Commentary Games Players Photos tsh Reports Standings
Back to NSC 2011 Live Coverage
NSC 2011 Commentary: Round 12
[ ]
Go to: Before the Tournament, Round 1, Round 2, Round 3, Round 4, Round 5, Round 6, Round 7, Round 8, Round 9, Round 10, Round 11, Round 12, Round 13, Round 14, Round 15, Round 16, Round 17, Round 18, Round 19, Round 20, Round 21, Round 22, Round 23, Round 24, Round 25, Round 26, Round 27, Round 28, Round 29, Round 30, Round 31, After the Tournament.
---
Round 12
The room is crazy loud as lunch draws to a close. I can hear Sam Kantimathi (Sacramento, CA) laughing from across the room. Then, just to prove that being loud carries in all directions, Matt Canik (Austin, TX) came over to me and said my laughing was interrupting his lunchtime fun games with his buddies. Gulp!
The loudest laughter, by far, though, came from division 1. At a table in the solid middle of the division, two rapid-fire games were going: David Whitley (Monrovia, CA) vs. Chris Lipe (Rome, NY) and Cesar Del Solar (Alhambra, CA) vs. Evans Clinchy (Boston, MA). One of the many onlookers explained that they were playing "Burrito." I guess my blank look said it all when Evans started explaining that it was a game that had been thought up last December whereby two people play fast, turning over tiles to try to get the word BURRITO. The first person to play the word wins the game. It is that simple. In the first Evans vs. Cesar game, Evans won. Perhaps jokingly, perhaps absentmindedly, Cesar said, "Oh, BURRITO has two Rs?" That may have drawn the biggest laugh, because someone said, "Hey, aren't you Hispanic? Shouldn't you know that?" More laughter. Then, Chris said, "I won." He'd just played BURRITO in his game. It was pointed out that his game was Collins BURRITO. Oh joy. Now this silly game can be played all over the world!
John Merlau is a wonderful division assistant. This afternoon he greeted the players and told them their table assignments. This was of great help for those who can't quite see atop the division command center tables (they are up there!).
On the operations side of things, Tim Crotty (husband to Lila Crotty (Metairie, LA)), is the data input person for division 1, our largest division. Reese Daniel (son of Robin Pollock Daniel (Toronto ON)) is doing data entry for division 2. And showing that family really is best, wife of Dave Wiegand (Portland, OR), Chris Wiegand, is doing data entry for two divisions: 3 and 4. We thank the three of them for their great work and attention to detail. John Chew has implemented two new tsh features (tsh is the pairing program we are using at the NSC) to accommodate their requests. One of them came from Reese. Being, perhaps, the only person to EVER read all the tsh documentation (John is almost sure of this as even he himself has never sat down and read it all!) from start to finish, Reese noticed a feature he wanted wasn't working. Bryan Pepper (Bedford, TX) happened to have a keypad that can be plugged into the mac laptop and he lent it to Reese. When Reese tried to use the data entry option of using periods instead of spaces (spaces being kind of a drag on a keypad), it didn't work. So, John made it work again and everyone is happy.
Dan Stock encouraged me to photograph the players at tables 1 and 2 of his division. I nodded, distractedly, as I typed into the computer, and jotted down a note. A bit later, as I got up to go check it out, he said, "Yes, my wife is one of them!" Awwwww....
Joel Sherman (Bronx, NY) is doing so phenomenally well that he is just sort of above commentary. Check out his games in the annotated game section. He is on fire! This round, his roommate at the event is slated to play him. Ross Brown (Ottawa ON) is in 4th place going into this round and there he is: sitting opposite Joel! Hearty congrats to Ross for his strong showing so far! wow!
Table 1 in division 4 features a game between Evelyn Callaway (Bryan, TX) and Emily Lichtman (New York, NY). Just as I snap off a shot, Evelyn puts down DISRATE/BE. It drew a challenge from Emily, too. i see RESIGns on their board.
Division 3, table 1: Mike Lean (Washington, DC) vs. Doug Lundquist (Chicago, IL). Their game is in progress and I see STRIDINg and INVADER so far.
Table 2 in division 3: Worapol Ratanapitaksuk (Carol Stream, IL) vs. Margaret Bee (Houston, TX): nEURITIS and OUTdONE.
Jason Randolph (San Antonio, TX) vs. Noah Lieberman (Charlotte, NC), table 3, division 3: ORdAINs and HEARING are on their board.
I'm brought to a Cesar Del Solar (Alhambra, CA) vs. Ben Schoenbrun (Ardsley, NY) board. Despite, two fun bingos: ORINASAL thorugh the I for 70 and ARENOUs for 74, Cesar lost this game, 461-540. Ben's opening reply was SQUINtED for 84, then he got down AGLITTER for 62, and then came the 107-point Z play: ZIRAM/ZA/IS/AL!
Chris Cree (Dallas, TX) got one S in his game with Kate Fukawa-Connelly (Kittery, ME) this round and he put it to good use with LIONISER to the R for 59. And, he played TENONER for 70. But this game was Kate's: FEARINg, UTOpIAN for 64, PALENESS for 85, and HOTELIER for 74. The only joy Chris really derived from their game was sticking her with the QS. For a 573-334 winning score, I think she didn't much mind!
At the very same table sat Darrell Day (Richardson, TX) who had just lost his game to another young whippersnapper, Jason Keller (Highland Park, NJ). Darrell and Chris had some light banter going back and forth about whom got the worst tiles and who was the worst at the game, etc. They are like brothers, those two! On the other board, I see NOTaRIZE and the fun HRYVNA, both Jason's plays.
In division 1, I've been telling the opponents of Nigel Richards (Malaysia) to beat him up. One finally listened! Jim Kramer (Roseville, MN) took down the big Malaysian wonder player, 460-372 this round. I see Jim's AXITE (which Nigel even held him on!), KLuDGIER, and his opening play of CERTAIN. NIgel played RENOVATE and REDLINES.
When I turned in the Kramer/Richards result slip, Carl Johnson (Beaverton, OR) told me that I missed his big play. Through FIE, he got down RENOtIFIES/SEEL for 93! A 10 is always an impressive thing!
At the start of this round, I wished Jack Overby (Rosemount, MN) a good game with Rob Robinsky (Spring Lake Park, MN), and to be honest, I didn't give Jack much of a chance, but it was a pretty good and close game! Jack played RINGDOVE through the G and Rob responded with TUATARa. Through the blank A, Jack tried LOMENTAS*, which got called off. On his next turn he played LOMENTS. Rob played SIXTIETH for 96. And then, a super nice play, a 9, for Jack: FLOWERING through the LO for 90! Rob wrapped up the game strongly with QuIRK for 74 and ZORIL for 48.
One person I've not heard from at all this event is Bradley Robbins (Windham, NH), and I spied him by a challenge machine after his game was over, so i cornered him and asked a few questions. He is now 8-4 and he's won 3 of his last 4 games, which made him smile. HIs favorite play today was ZENAIDAS through the first A for 89.
David Weiss (Billings, MT) vs. Robert Felman (Nokomis, FL). Their game was finished and about to be squared as I walked by. One word caught my eye: HYDaTIdS. Though he lost the game, Robert played it. He said, "It is a medical disease, a cystic disease of the liver." I almost jokingly said, "go on," but thankfully he stopped. Being a medical doctor has its advantages!
I missed the game, but Ian Chesser (Houston, TX) tells me of two natural 8s he played this round and they were quite similar: LANDSIDE and DOWNSIDE!
Go to: Before the Tournament, Round 1, Round 2, Round 3, Round 4, Round 5, Round 6, Round 7, Round 8, Round 9, Round 10, Round 11, Round 12, Round 13, Round 14, Round 15, Round 16, Round 17, Round 18, Round 19, Round 20, Round 21, Round 22, Round 23, Round 24, Round 25, Round 26, Round 27, Round 28, Round 29, Round 30, Round 31, After the Tournament.
---