2017 National SCRABBLE Championship
July 22—26, 2017, New Orleans, LA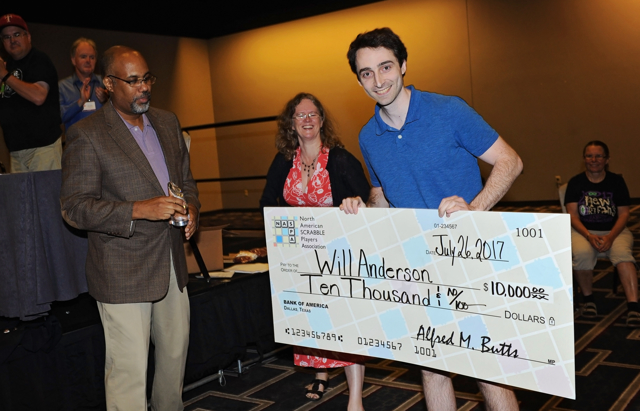 Congratulations to the 2017 North American SCRABBLE Champion, Will Anderson!
Most Popular Links

News

And more...
Play SCRABBLE
Shopping
We carry a selection of competition-grade equipment at the online NASPA Store, including timers, tiles, racks, and the official word list. Anyone can browse the catalogue, but you must be a member to make purchases.
Clubs
About clubs — what kinds of clubs there are, and how to start one
Find a club — find one nearby and practise for tournaments
Club news — recent news from your local club
Tournaments
Members
Directors
Committees
Media
About Us
FAQ