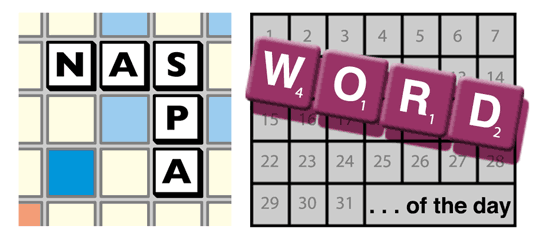 August 14th, 2010: MESEEMS
Definition: MESEEMS*MESEEMED*MESEEMETH v it seems to me - MESEEMS is an impersonal verb and is used only in the 3d person sing.
Anagrams: sememes
Hooks: (none)
Ana-hooks: emmesHes
'Typos': beseems
Blana-grams: esTeems meemIes messmeN mesTees mImeses mIsseem Nemeses seemeRs semsemS sTemmes
Extensions: (none)
Sub-anagrams: ee em eme emes emeses ems es eses ess esse me mem meme memes mems mes mese meses mess mm see seem seems sees seme semee sememe semes semsem sese smee smees
Confused? See the glossary. Prefer North American word lists? Try our North American edition.