Line 36:
Line 36:
 
 
 

And more...

 

And more...

−

* [[Breaking news]]

+

 

−

* [[IContact]]

+

* [[Breaking news]]

−

* [[Monthly message]]

+

* [[IContact]]

−

* [[Records]]

+

* [[Monthly message]]

−

* [{{SERVER}}/cgi-bin/wotd.pl Word of the Day]

+

* [[Records]]

 
+

* [{{SERVER}}/cgi-bin/wotd.pl Word of the Day]

 
 
 

== Play SCRABBLE ==

 

== Play SCRABBLE ==
---
Revision as of 11:40, 13 August 2017
2017 National SCRABBLE Championship
July 22–26, 2017, New Orleans, LA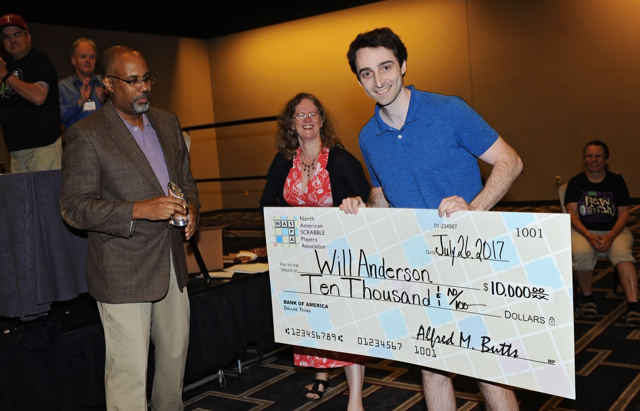 Congratulations to the 2017 North American SCRABBLE Champion, Will Anderson!
Most Popular Links

News
And more...
Play SCRABBLE
Clubs
About clubs – What kinds of clubs there are, and how to start one.
Find a club – find one nearby and practise for tournaments.
Club news – recent news from your local club.
Tournaments
Members
Directors
Media
About Us