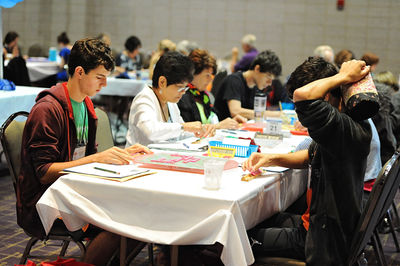 <iframe width="560" height="315" src="https://www.youtube.com/embed/9bnvu8mdBw0" frameborder="0" allow="accelerometer; autoplay; encrypted-media; gyroscope; picture-in-picture" allowfullscreen></iframe>
The North American SCRABBLE Players Association (NASPA) is a community of tournament, club and avid home players of the SCRABBLE® Brand Crossword Game. We foster an atmosphere for people of all skill levels to play their favorite game, improve their abilities and above all, meet people who share a similar love of the game.
How can we help you?